Get to know
Deep Flow
We engineered Deep Flow Writer to keep you in the flow of writing. Keep your inner editor at bay and prevent editing as you go.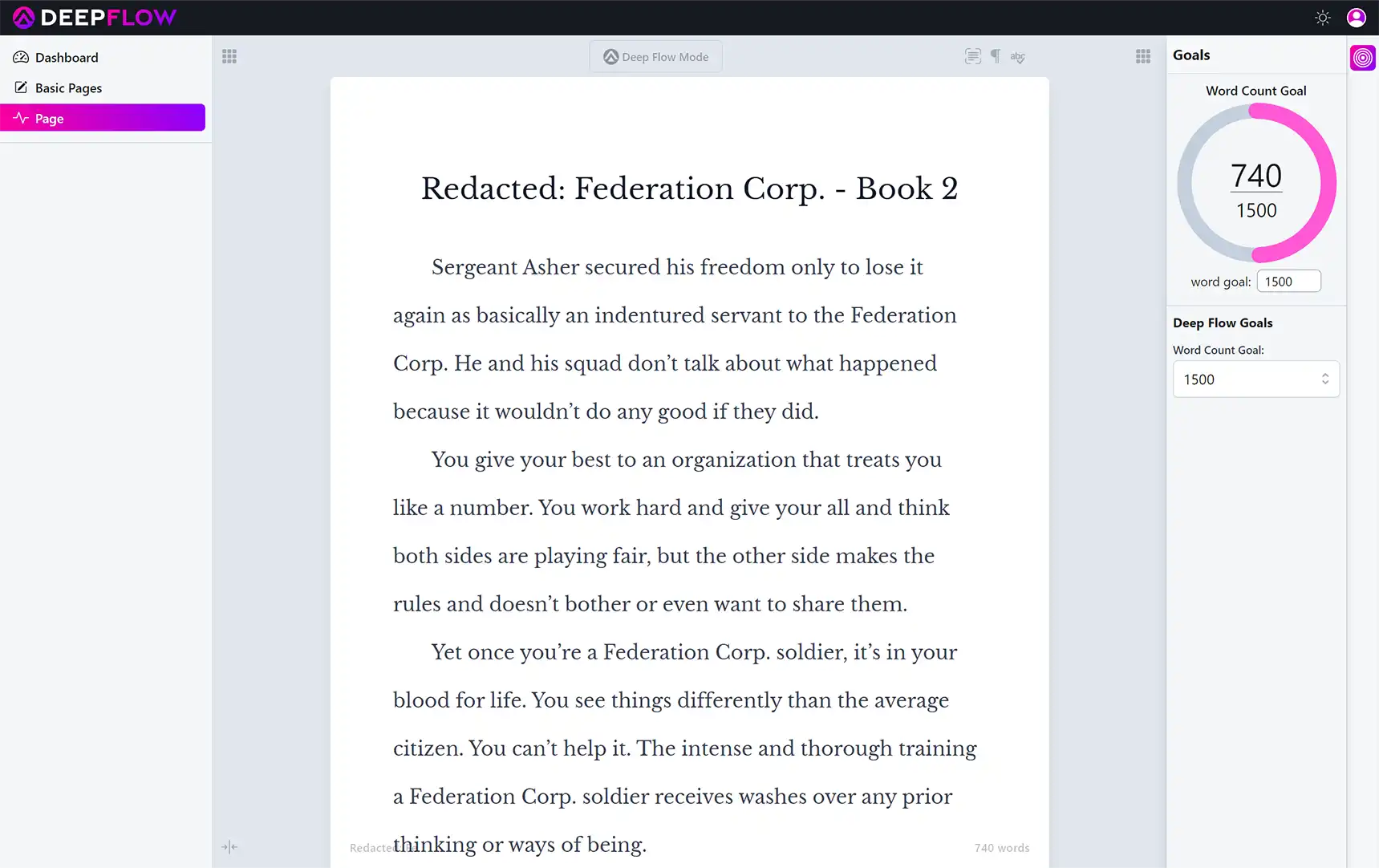 We believe in
you
We believe in you as a writer and help you become an author with our beautiful and unique writing app.
About Us
We know web technologies and we know writing. We share it all with you.
We're a small nimble team that is loyal to our users. We value our customers and treat everyone in our community with respect.
Chris Allen Moore

Founder / Indie Developer / Author / Composer

I'm a husband, dad, indie developer, designer, artist, writer and author. I personally write in two fiction genres and couldn't find a writing app that provided all the features that I wanted and needed. So, I decided to make the premium writing app to help writers become authors. Deep Flow Writer was born.

I also compose music and post it on my ambient music YouTube channel DeepFlow Abient Music.